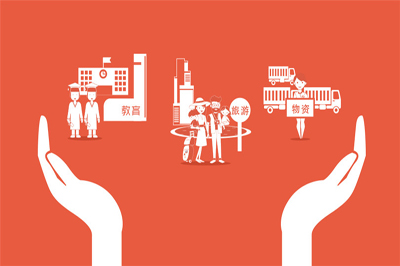 As Wanda Group made significant achievements in its businesses in 2016 and completed its basic corporate transformation, it also attained a stellar report card as a corporate socially responsible citizen.
Wanda Group opened 50 Wanda malls, 2 Wanda resorts and 18 hotels last year, creating 203,000 new and stable jobs in the services industry, of which 85,000 are for college graduates. This accounts for 1.5% of the country's new jobs creation last year, and 1.2% of the new employment opportunities for college graduates.
One particular example is In Danzhai, Guizhou. Wanda worked on poverty alleviation and created a new national enterprise model for poverty relief -- "Enterprise for the County, Eliminate all Poverty".
The group invested 1.4 billion in total in Danzhai to fund three projects: an employment academy, a tourist town, a poverty relief fund. This resolve the fundamental poverty issue in Danzhai, and for that, the group was awarded the National Award for Innovation in Poverty Alleviation.
In 2016, Wanda Group donated 450 million yuan in cash, which brings the total cash donations by the group to more than $5.45 billion yuan, making it one of most charitable enterprises in china.
In 2016, 89 malls and hotels in the Wanda Group were awarded the national green building design certification, while 25 malls received the green building operation certification, and 15 hotels received the green hotel certification. Wanda Group is way ahead of other enterprises in the country in terms of the number of buildings that have obtained the green building certification.