Culture & Tourism

The Wanda Culture Industry Group is China's largest cultural enterprise, with registered capital totaling 5 billion yuan ($800 million), 44 billion yuan ($7 billion) in total assets and annual revenue of 25.5 billion yuan ($4 billion) for 2013. The group operates in 10 arenas, including cinemas, film production, film industry parks, performing arts, film technology entertainment, theme parks, entertainment franchises, print media, art investment and travel.
Cinema Line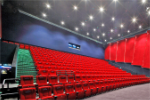 Wanda is the world's largest cinema operator, with 6,274 movie screens accounting for 10% of the global box office. As of June 30, Wanda owns 150 cinemas in China with a total of 1,315 screens, 94 of which are IMAX screens.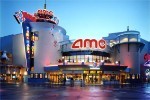 AMC Entertainment is the world's second largest theater chain, with 5000 movie screens in 380 locations across the US, Canada, Japan and other countries. The company had revenue of $2.6 billion in 2012, accounting for 20% of the United States box office. The company operates 22 of the 50 highest grossing theatres in the United States.
Franchise Entertainment
Wanda is also the owner of "Superstar", China's largest karaoke chain, which provides a wholesome, healthy form of entertainment to the public. It currently has 90 locations, with that number expected to increase to 130 locations by 2015.

Theme Parks
Wanda is currently undergoing construction of numerous state-of-the-art theme parks across China in cities such as Beijing, Dalian, Xishuangbanna.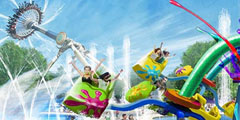 Cultural Tourism Developments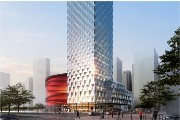 Wuhan Central Cultural District is situated in downtown Wuhan. The project has a land area of 1.8 square kilometers, with a Gross Floor Area of 3.4 million square meters and is being funded by a total investment of 50 billion yuan from the Wanda Group. The cultural district will be a mixed-use cultural tourism project that offers business and office services, high-class residences and commercial space, while serving as a center for tourism, culture and the arts.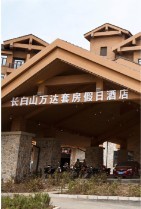 Changbaishan International Resort, which opened in 2012, is situated in Songjianghe Town, Fusong County, Jilin Province. It is the largest recreation and vacation tourism project in China, occupying a land area of 21 square kilometers. The project has large ski field, high-end holiday hotels, a small tourist town and forest villas.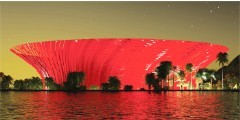 Xishuangbanna International Resort is located near Jinghong City, Yunnan Province. The project occupies a total area of 6 square kilometers. The resort will house a theme park, vacation hotels, Banna Show theatre, a commercial center and a new tourism town.
Wanda Cultural Tourism City
The Cultural Tourism City is the Wanda Group's latest and most unique mixed-use project concept. The idea is underpinned by a world leading design and execution team and draws on Wanda's experience in commercial, culture and tourism real estate. Wanda has already begun construction on Cultural Tourism City developments in Harbin and Nanchang.


Film & Television Production
Wanda Media Company will invest in up to 8 films and 10 TV series annually from 2013. Wanda Media employs some of China's most talented film and TV production personnel as well as domestic and international celebrities.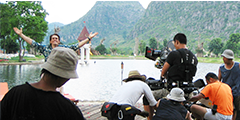 Performing Arts
Wanda has invested 10 billion yuan ($1.65 billion) to create a performing arts joint venture with the Franco Dragone Entertainment Group from the United States. The JV will focus on designing and staging world-class performances in cities including Wuhan, Qingdao, Wuxi and Guangzhou. These shows are intended to create a Chinese cultural brand with global reach and appeal. The Han Show will be launched during the opening of the Central Cultural District in Wuhan in 2014, while the Dai Show will launch in Xishuangbanna in 2015.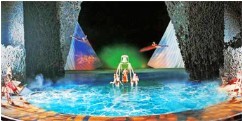 Film Technology Entertainment
Wanda has invested 3.5 billion yuan ($560 million) to build the world's only film technology park in Wuhan, which is set to open to the public in 2014.Wanda is planning similar projects in Harbin, Wuxi, Nanchang, Hefei and Xishuangbanna.

Print Media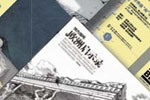 Wanda has a sizeable investment portfolio of media publications such as the China Times , a financial weekly, and Popular Cinema magazine.
Art Investment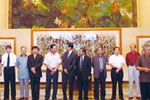 Wanda collects paintings and calligraphy from famous contemporary Chinese artists, and has amassed a huge collection of close to 1,000 artworks valued at more than 10 billion yuan ($1.6 billion) over the past 20 years. The group has represented China as an overseas cultural ambassador on numerous occasions.