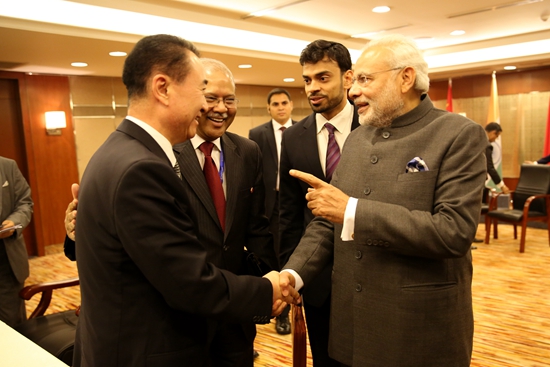 Wang Jianlin and Indian Prime Minister Narendra Modi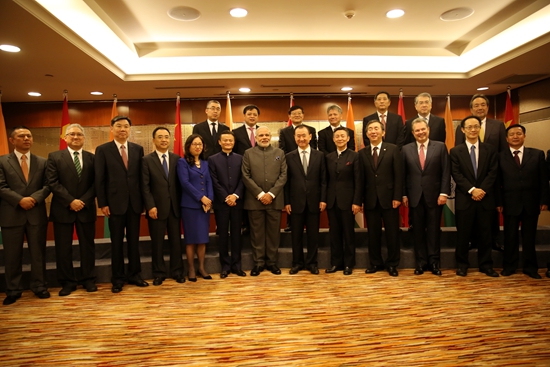 Chinese business leaders pose for group photo with Prime Minister Narendra Modi
At the invitation of the government of India, Wang Jianlin, Chairman of Wanda Group attended a closed-door roundtable meeting with Narendra Modi, Prime Minister of the Republic of India and leading Chinese business leaders in Shanghai on May 16th, 2015.
Wang Jianlin stated that Wanda Group would be pleased to make a significant investment in the Indian market as soon as possible, under the "One Belt And One Road" international cooperation initiative advocated by the Chinese government. After the meeting, Prime Minister Modi met Wang Jianlin face to face to personally invite Mr. Wang to invest in India and visit the country in the coming months.
Modi said, "I hope Mr Wang is the first Chinese entrepreneur who visits India after this trip."