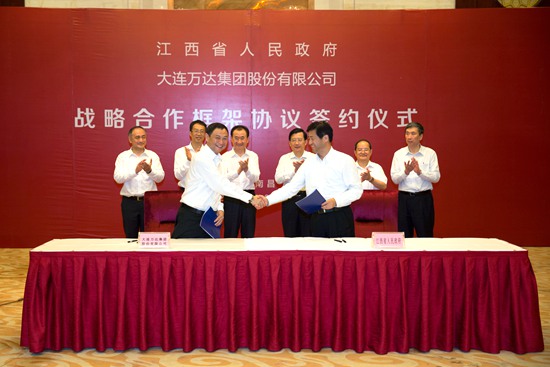 Wanda Group signed a strategic cooperation agreement with Jiangxi Provincial Government on May 27.
Both parties will cooperate on urban construction across the whole of Jiangxi Province as well as enhancing communication and collaboration in culture, sports and tourism.
Wanda Group will further invest RMB80 billion in Jiangxi on the back of the RMB50 billion investments which have already been made.