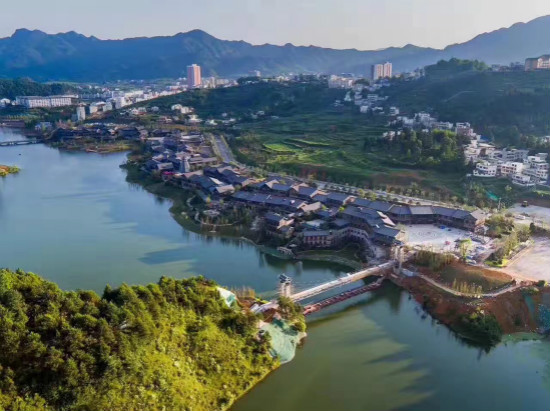 June 20, 2017 - Prior to the Danzhai Wanda Village Opening Ceremony due to take place on July 2, Danzhai Wanda Village will recruit Rotating Mayors, with the successful candidates to be selected from around the world.
The Rotating Mayors will be the Ambassadors of Danzhai Wanda Village, enacting and implementing programs through a one-week session to aid and benefit the development of Danzhai. The recruitment campaign looks for candidates with creativity, genuine affection for Danzhai and passion for poverty alleviation, in order to contribute to Danzhai's development in collaboration with Wanda.
The Danzhai Wanda Village is located in Danzhai County, Qiandongnan Prefecture, Guizhou Province. It is Wanda's pioneering project of targeted poverty alleviation for Danzhai County. Wanda Group has donated RMB 700 million to build this Miao-style village, spanning 1.5km along the beautiful Dong Lake and featuring 30 unique Danzhai Cultural Heritage projects, Miao handicrafts, Miao delicacies and Miao medicinal products.
The successful candidates must propose an effective working agenda and execute it for a one-week period in Danzhai. There are no specific age, gender, occupational or nationality requirements for the role.
Once onboard, the Rotating Mayors will have their own office and a full-time assistant. Also, an exhibition wall will be built to permanently portray each mayor's photos, profile and policy list in the Danzhai Wanda Village.
For application details, please follow us on Facebook (@thewandagroup) or LinkedIn (Dalian Wanda Group).