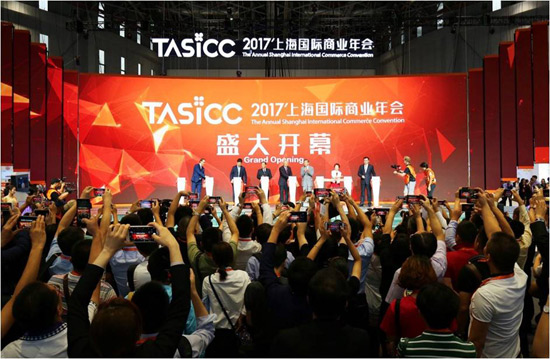 Grand opening of the Annual Shanghai International Commerce Convention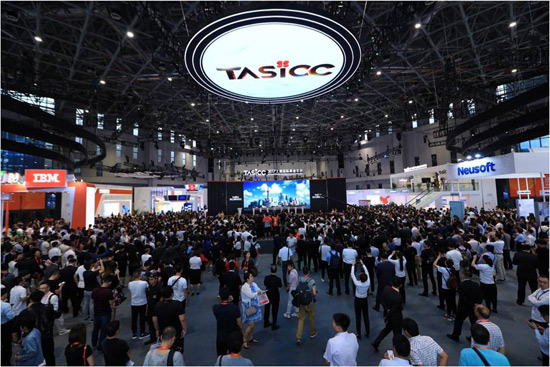 The largest and highest-grade commerce convention in China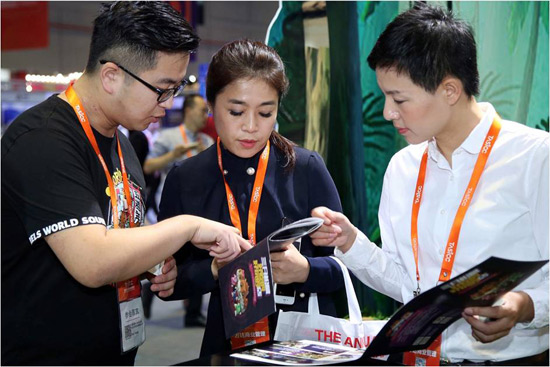 Engaged participantsFrom August 30 to September 1, the inaugural Annual Shanghai International Commerce Convention (TASICC) will be held at the National Convention and Exhibition Center (Shanghai). The convention is jointly organized by China General Chamber of Commerce, Chinese Institute of Electronics, China Chain-Store & Franchise Association, MAPIC and Wanda Group, co-organized by SZITIC Commercial Property Group. A three-day event of exhibition, industry conferences and networking, TASICC is the largest and highest-grade annual commerce convention in China.
Themed "building a new platform and serving the new commerce", the event aims to create an open platform for various stakeholders along the industry's value chain, including commercial property project developers, brands, technology enterprises, third-party service providers and agencies. It allows China's retail sector to proactively explore a pathway for innovation, development, technology integration and consumption upgrade.
Prominent speakers include Long Yongtu, Chief Negotiator for China's WTO accession and former Secretary General of Boao Forum for Asia; Fan Gang, Professor of Peking University HSBC Business School and member of the Central Bank's Monetary Policy Committee; David Kenny, Senior Vice President of IBM Watson and Cloud Platform; Elliott Hill, President of Nike Group; Lei Jun, Founder of Xiaomi Technology. Political and business leaders, entrepreneurs, investors, management of exhibiting companies and leaders from the organizers will also attend.
Building An Open Platform for Brick-and-Mortar Retailers
TASICC sets a new record in terms of scale for industry conventions of its kind. There will be nearly 1,000 exhibitors, including 217 commercial real estate and retail enterprises, 607 brands, 67 technology enterprises, and 54 third-party service providers. In addition, representatives from more than 15,000 domestic and international brands and over 5,000 agencies will attend. The exhibition hall spans an area of more than 70,000 square meters and is predicted to receive over 100,000 visitors. The exhibition site consists various sections, including industry value chain partnerships, commercial projects, experiential areas, technology enterprises, food & beverage, lifestyle products and a MAPIC negotiation area.
More than 10 summits will take place in conjunction with the exhibition, including the Summit Forum for China's Consumption Economy Transformation and Upgrading, 2017 China Commerce Technology Summit, The Future Has Come - The Transformation of Brick-and-Mortar Brands, MAPIC China Summit, China Commerce Innovation Summit, "Commerce + Internet" Summit, as well as Wanda Innovation Accelerator launch event and "Project Blue Sea" launch event.
TASICC is committed to becoming a premium event that delivers solid results for brick-and-mortar commerce. In order to facilitate project negotiation, the organizers have launched an APP for the convention so that attendees can schedule appointments with brands, project developers, project operators and technology providers prior to the event. There are also onsite negotiation areas where 15-minute speed networking sessions take place. It is a one-stop shop for commercial property project developers to attract tenants, for brands to expand their nationwide distribution networks, for technology enterprises to win over clients, for service providers to promote their business and for...