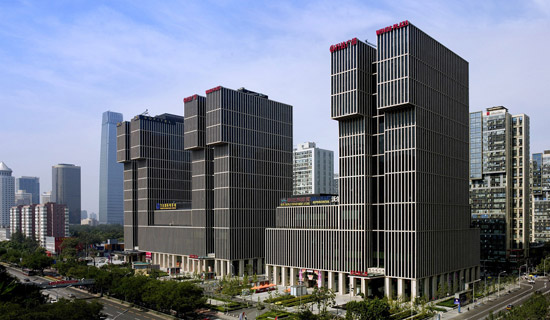 Regarding the malicious rumors that have recently been fabricated and spread with respect to the Chairman of the Dalian Wanda Group, Mr. Wang Jianlin, Wanda has filed lawsuits against the responsible rumormongers on Sept. 5th in Chinese courts holding the proper jurisdiction, and the courts have accepted the lawsuits. Wanda will also press criminal charges against those whose behavior constituted a crime by spreading the rumors. Meanwhile, Wanda is considering filing a lawsuit against Boxun in the U.S. to pursue legal charges against the overseas rumormongers.
Wanda has filed lawsuits against official WeChat accounts including "财经小面包(Financial Bread)," "迪蒙智慧交通(Dimeng Smart Transportation)," "新百姓杂志(New People Magazine)," "工信三板通(Three Board of Telecommunications)," and more, as well as Weibo accounts including "Coyote-Abraham," "亚洲新闻周刊杂志(Asia News Weekly)," "尚启庄(Shangqizhuang)," "核平嘴炮(Peaceful Mouth)," "吴晓伟(Wu Xiaowei)," "亿邦动力网(Iebrun)," and more.
Wanda requests that each of these accounts issue a public apology and provide Wanda with compensation of RMB 5 million. According to the relevant judicial interpretations from the Supreme People's Court and Supreme People's Procuratorate, those who have slandered others through the Internet have committed the crime of defamation if their posts have been clicked and read more than 5,000 times or generated more than 500 reposts. Wanda is therefore going to pursue criminal charges against those who have committed the crime of defamation. In the U.S., Wanda is considering filing a lawsuit against Boxun for malicious defamation and will request compensation of US$2 million along with a public apology. Wanda is also investigating and collecting evidence against other Chinese WeChat and Weibo accounts that have illegally spread rumors.
Wanda Group states that it is not only pursuing economic and criminal charges against rumormongers and defending its dignity, but also using legal measures to issue a warning to media outlets lacking ethics or basic moral standards as well as to help create a cleaner Internet environment.