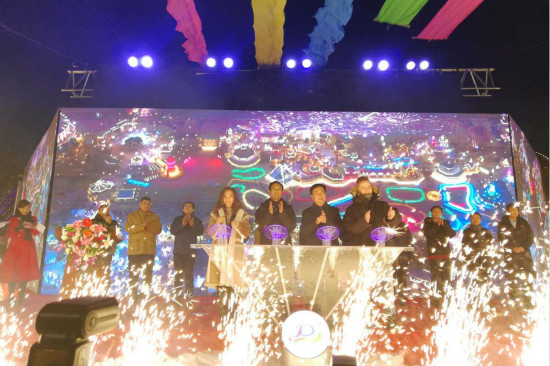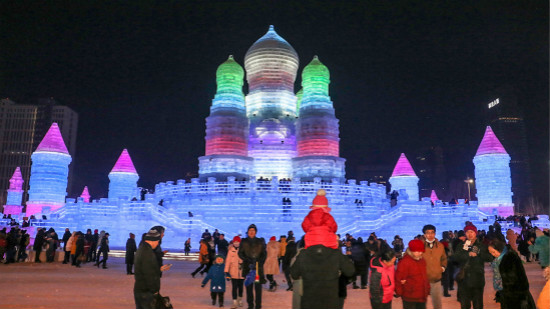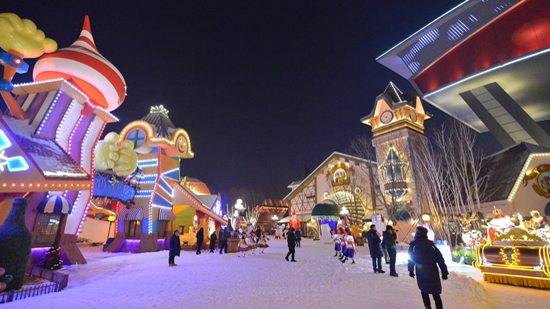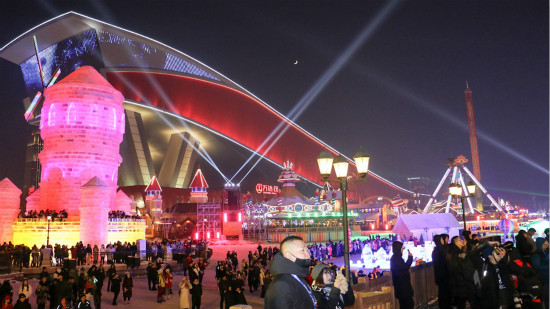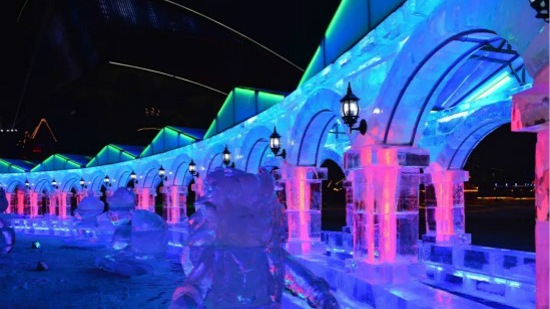 On December 22, 2017, also the Winter Solstice, Harbin Wanda Theme Park held an opening ceremony for its Ice Lantern World.
The Wanda Ice Lantern World covers an area of about 500,000 square meters. 50,000 cubic meters of ice and 10,000 cubic meters of snow were used for the construction, with a total cost of more than RMB100 million. Ice Lantern World will be in operation through March, becoming a new landmark for the city's winter tourist season.
More than just ice
On top of the traditional ice lanterns and engravings, the park also features other entertaining activities.
For example, a mini Ice Expo was built inside the facility, comprised of restaurants that serve cuisines from six different countries, including Chinese, Korean, Thai, Russian, German, and French, providing customers with a one-stop experience of exotic culinary cultures.
Wanda also introduced other activities such as snow football and winter dragon boating rowing, creating more fun activities for visitors to the park and encouraging tourists to exercise.
Popular live shows featuring famous singers
Chinese diva Zhang Liangying and world-renowned Russian singer Vitas performed at the lighting ceremony, which was also broadcasted on Cai Live, Wanda's own live-broadcasting program.
In addition, Wanda also launched a 10-day event, inviting several other popular Chinese singers such as Jike Junyi, Ping An, and rock band Black Panther to perform at the park during Christmas and the New Year.
The Group has put a lot of effort into building tourism sites that feature more diverse and entertaining attractions and can draw in more tourists.