Mr. Hu Chunxu, Triathlon Athlete and Trainer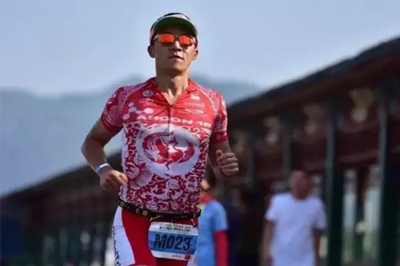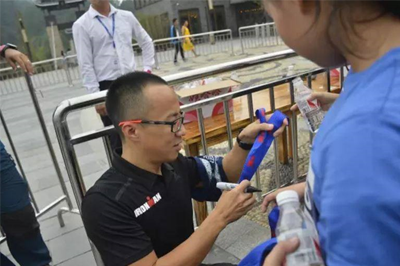 The World IRONKIDS was held in Danzhai Wanda Village. Led by the 9th mayor, more than 120 local children from the ages of 6 to 10 participated in the race. The IRONKIDS event was specially customized for Danzhai Wanda Village, aiming to provide local children with the opportunity to experience a world-class race. By bringing together the kids and their families, the event hoped to make people feel even more deeply the charm of Danzhai through physical exercise.
The Ironman came to Danzhai this past weekend! On Saturday, our 9th mayor, Ironman athlete Hu Chunxu, organized an "Ironkids" race where more than 120 local Danzhai children took part in the fun-filled race around the village.
Hu is a Chinese Ironman athlete who has just finished the Norseman Xtreme Triathlon 2017, as well as the Escape from Alcatraz triathlon San Francisco and the Langkawi Ironman super triathlon.
"To me, running is the perfect way to get a feel for a place. Danzhai is surrounded by many beautiful mountain trails, through the rice terraces and along the lakes. I hope that as mayor, I encouraged more people in Danzhai, especially the kids, to participate in sports and appreciate the amazing scenery around."
For more stories and photos about this mayor, please go to our Facebook page https://www.facebook.com/danzhai.wanda.
More details about our mayor program here: http://wanda.m3ad.cn/wanda_head/en/