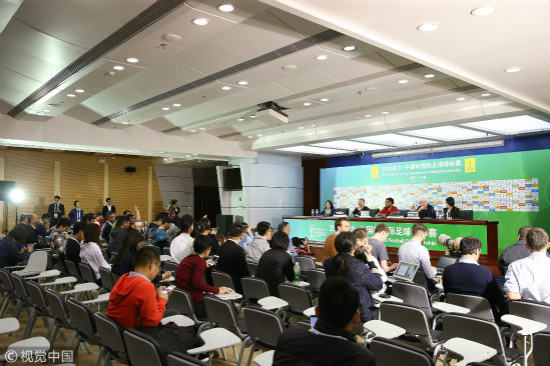 In the evening of March 22nd, Wales will play host China in the opening game of China Cup 2018 in the Guangxi Sports Center in Nanning, Guangxi Province. Wales held the pre-match press conference in the afternoon of March 21st to inform the media of its preparations. Chief coach Giggs and famous player Ashley Williams from Everton Football Club, a Premier League team from England, presented at the press conference.
Playing host China in the opening game, Wales is capturing football fans' attention since the match will mark Wales' first formal game after welcoming its new chief coach, Giggs, the former MUFC player. Giggs has previously played against China's chief coach Marcello Lippi, who at the time was Juventus's head coach, during his career as a player. Lippi also referred to Giggs at China's press conference on March 20th, commenting that he believes that Giggs can be a successful coach. Famous player Bale from Real Madrid and young player Woodburn from Liverpool are both on Wales' roster for the upcoming match against China. With the participation of many other famous players playing across five major leagues in Europe, the Wales team will undoubtedly perform at a high level in its game versus China. Let's wait and see!
At the press conference, Giggs shared his thoughts with the media about his traveling in China. He praised Nanning as being a very nice city with a well-equipped stadium, advanced facilities, comfortable hotels, and passionate fans. Wales' players arrived at Nanning at three different times, and they are currently all adjusting themselves. They have completed their first training, with good results. Ashley Williams noted that he is very excited about the competitions against three top national teams in the Gree China Cup. He also said he believes that Giggs will carry forward the merits and rectify the shortcomings, bringing about a brand-new appearance for Wales' national football team. "We worked together before, and I believe we can cooperate well with each other in the future", said Ashley Williams.