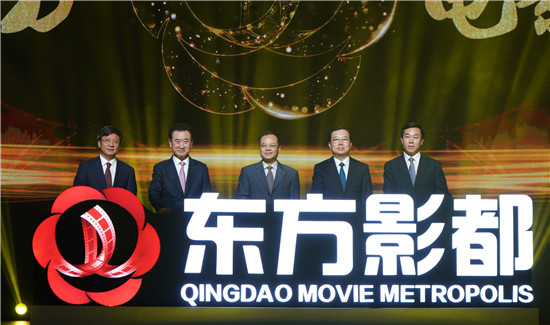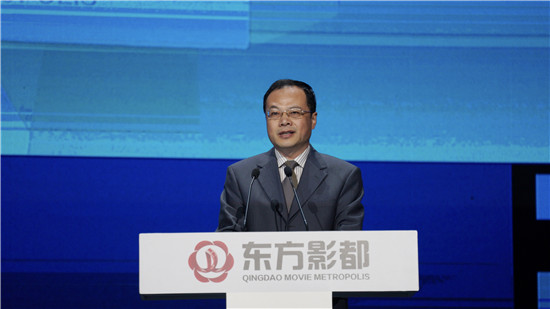 Yu Jie, Vice governor of Shandong Province, delivering a speech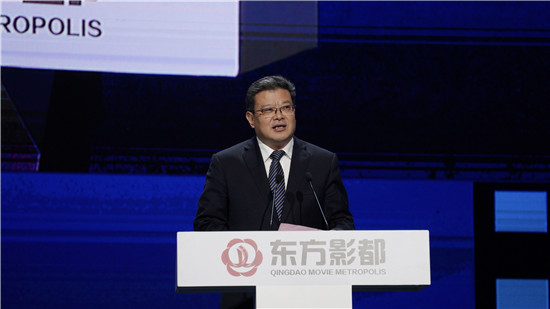 Meng Fanli, Mayor of Qingdao, delivering a speech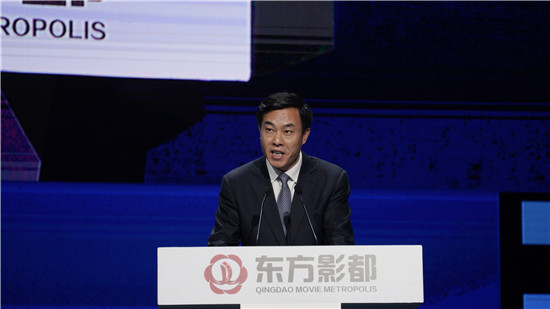 Li Guoqi, Deputy Director of the Film Bureau, State Administration of Radio and Television, delivering a speech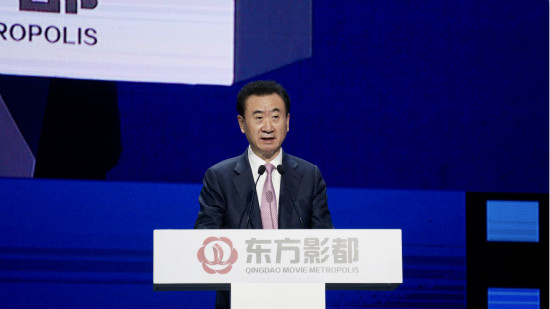 Wang Jianlin, Chairman of Wanda Group, delivering a speech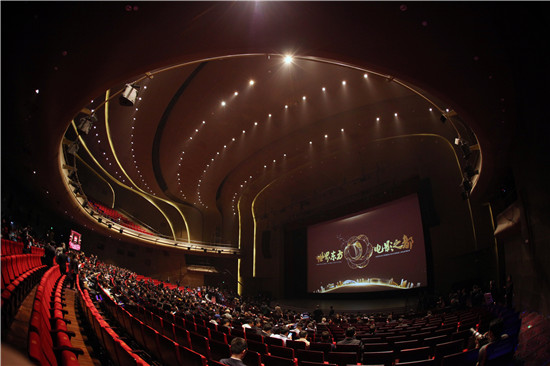 Opening Ceremony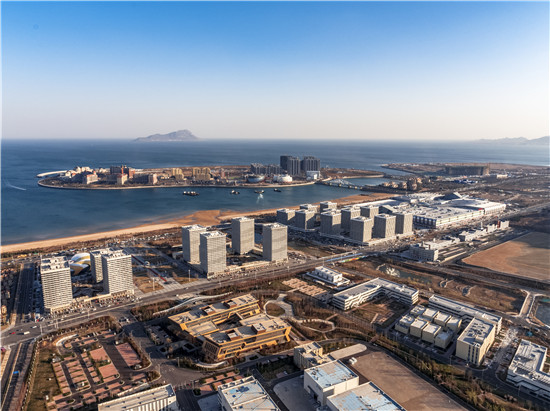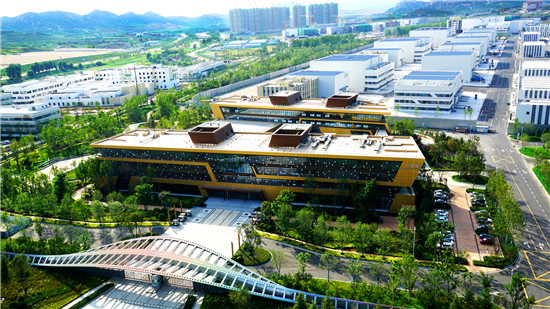 On April 28th, the Qingdao Movie Metropolis, a nearly RMB 50 billion industrial investment project, was completed after four years and seven months of construction. Its inauguration was jointly witnessed by Yu Jie, Vice governor of Shandong Province; Meng Fanli, Mayor of Qingdao; Li Guoqi, Deputy Director of the Film Bureau, State Administration of Radio and Television; Wang Jianxiang, a member of the CPC Qingdao Standing Committee and Secretary of the Party Working Committee of Qingdao West Coast New Area; Wang Jiaxin, a member of the CPC Qingdao Standing Committee and Deputy Mayor of Qingdao; Li Fengli, Director of the Managing Committee of Qingdao West Coast New Area; Wang Jianlin, Chairman of Wanda Group; Sun Hongbin, Chairman of Sunac China Holdings; Li Shaohong, President of the China Film Director's Guild; Dawn Hudson, CEO of the Academy of Motion Picture Arts and Sciences; the presidents of international film studios such as Disney, Paramount, 20th Century Fox, Sony, Universal, Warner Brothers, Lionsgate and Legend; famous Chinese film producers, directors, and film company chairmen or presidents; and famous stars such as Huang Bo.
Movie production is a technologically sophisticated industry. While China is already the world's second-largest movie market, its movie production is still in the early stages of development and is yet to establish a complete industrial system integrating shooting, post-production, publicity and distribution, and release, and has even more work to do in "hardware," where the lack of high-tech studios, advanced shooting equipment and digital post-production processes has become a serious constraint, with the result that most Chinese movies have to do their post-production in Hollywood and even Korea and Japan. The level of industrialization of movie production has a direct bearing on the long-term development of China's film industry.
The Qingdao Movie Metropolis covers a land area of 166 hectares. According to plans, its production zone will have 52 high-tech studios, including 30 completed in the first phase and 10 under construction in the second phase, including the world's largest studio measuring 10,000 sq. m., the world's only integrated outdoor and indoor underwater studio, a comprehensive costumes and props workshop, and a world-leading post-production workshop, among others. The Metropolis's shooting zone covers 60 hectares of land and is home to a wide range of scenes such as Continental European streets and Old Shanghai scenes, which meet the shooting needs of different movie genres.
Planned as a one-stop movie production world, the Metropolis, which integrates global movie and television production resources, provides movie companies with professional services up to international standards, in...