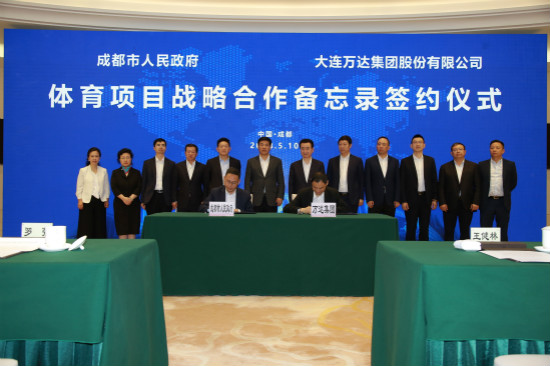 On May 10th, the signing ceremony for the strategic cooperation between the Chengdu Municipal Government and the Wanda Group Sports Project was held in Chengdu. Mayor of Chengdu Luo Qiang and Chairman Wang Jianlin attended the meeting.
The two parties formed a strategic partnership on the Sports Project and committed themselves to building Chengdu into a world-famous city and the core city of the Wanda Group developing cultural sports industry.
The two parties will cooperate on holding world-class events for marathons, football, basketball, tennis, bicycle, ironman and more.