Wanda Invests 80 Billion Yuan in Shenyang to Fuel Revitalization of China's Northeast
15.05.2019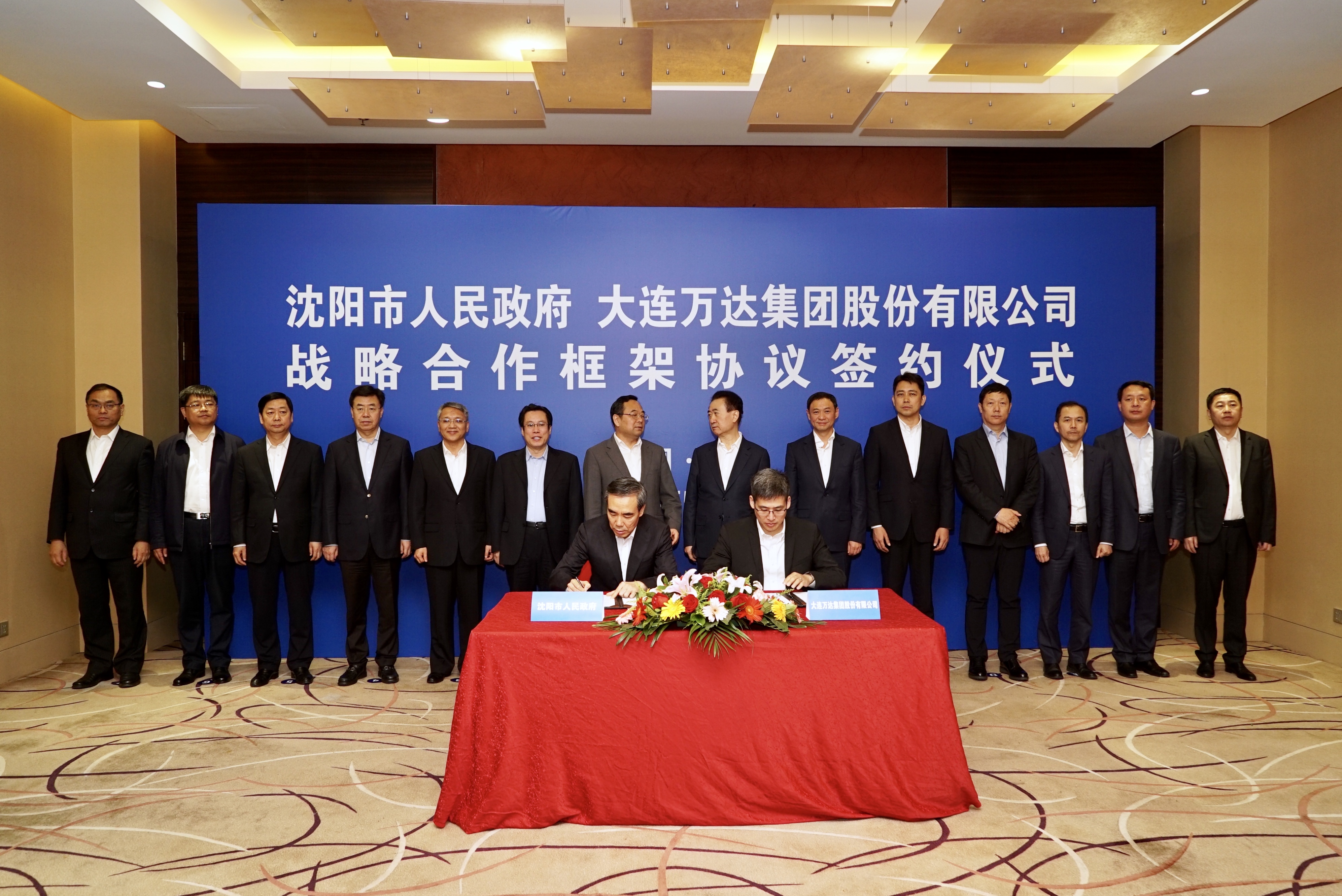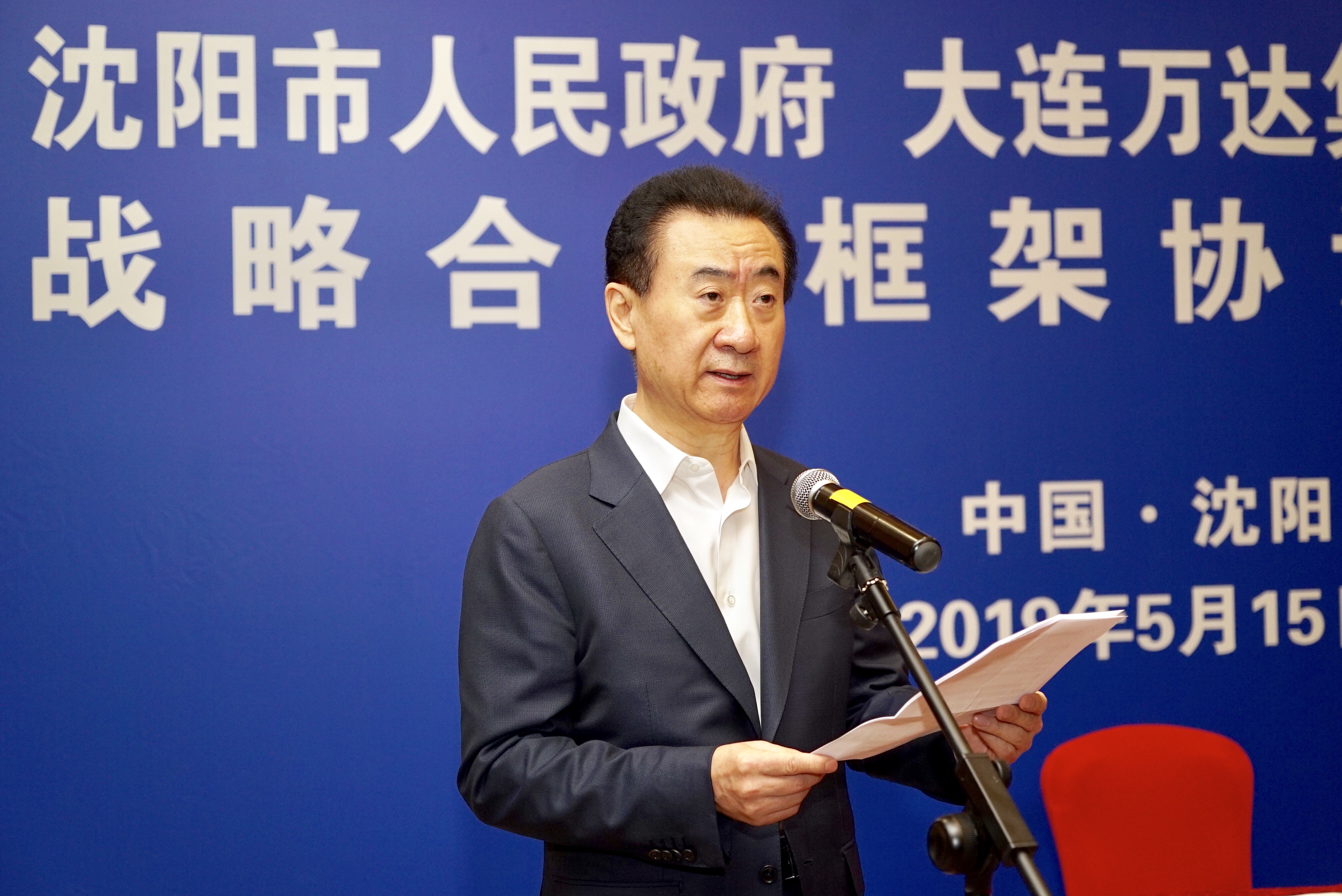 On May 15th, the municipal government of Shenyang signed a comprehensive strategic agreement with Wanda Group. On top of the 25 billion yuan that the group has already invested in the city, Wanda will invest an additional 80 billion yuan to build a world-class cultural tourism project, a world-class international hospital, a world-class international school and five Wanda Plazas. Mr. Zhang Lei, Party Secretary of Shenyang, Mr. Jiang Youwei, Mayor of Shenyang and Wanda Chairman Wang Jianlin attended the signing ceremony.
As the earliest company that invested in China's northeast with the biggest investments, Wanda's projects almost cover the entire northeast region. During the signing ceremony, Chairman Wang said from the bottom of his heart that Shenyang will take the lead in the revitalization of China's northeast.
The large-scale cultural tourism project will occupy an area of 4000 mu which includes a cultural tourism city, sports park and a cluster of vacation hotels. The international hospital will have a floor space of 400,000 square meters offering medical, rehabilitation and healthy lifestyle services. The hospital will be run by top international hospital management teams and technical experts. The international school will introduce top-notch primary and middle school educational brands to build a 12-year boarding school. The five Wanda Plazas will be located in areas such as Shenbei and Dadong to fill the void that there is a lack of large-scale modern commercial facilities.
Wanda's additional investment in Shenyang exhibits two characters: first, the investment isn't focusing on a single project, but a package of projects. second, the focus is on modern services to strengthen the city's shortcomings in service sector. World-class hospitals and international schools are the crown jewels of modern services. There are only a number of Chinese companies that are able to invest and build the two types of projects at the same time. Wanda's resources and investment will upgrade the city's high-end medical and educational services to international levels.
Wanda invests big in Shenyang first because it is optimistic about the city's future development. The local economy has bottomed out and is showing positive developmental trends. The local government has proposed to build the city into a national central city, creating better opportunities for development. second, the business environment in Shenyang has experienced profound changes. The municipal government is vigorously attracting investments and their services are considerate and efficient. The cooperation with the government only took a month from initial negotiation to the signing ceremony. Both parties have agreed that construction will start in the 3rd quarter this year. This is Shenyang speed. Wanda's investments in Shenyang go back 18 years with 6 projects and all of them have turned profit; Wanda Plazas and hotels are doing well. These factors all strengthened Wanda's determination to invest in Shenyang.
Wanda's 80 billion yuan investment in Shenyang is one of the biggest investments in Shenyang in recent years. International hospital, international school and large-scale cultural tourism project in particular will propel Shenyang to become a national central city.
Next: none
Website Index
About Wanda

Core Industries

CSR
Media Room

Wanda Worldwide
Address: Tower B, Wanda Plaza, No. 93 Jianguo Road, Chaoyang District, Beijing Tel.: 010-85853888