The 6th Wanda Children's Charity Concert was Held Nationwide with over 100,000 Children Attending
08.08.2022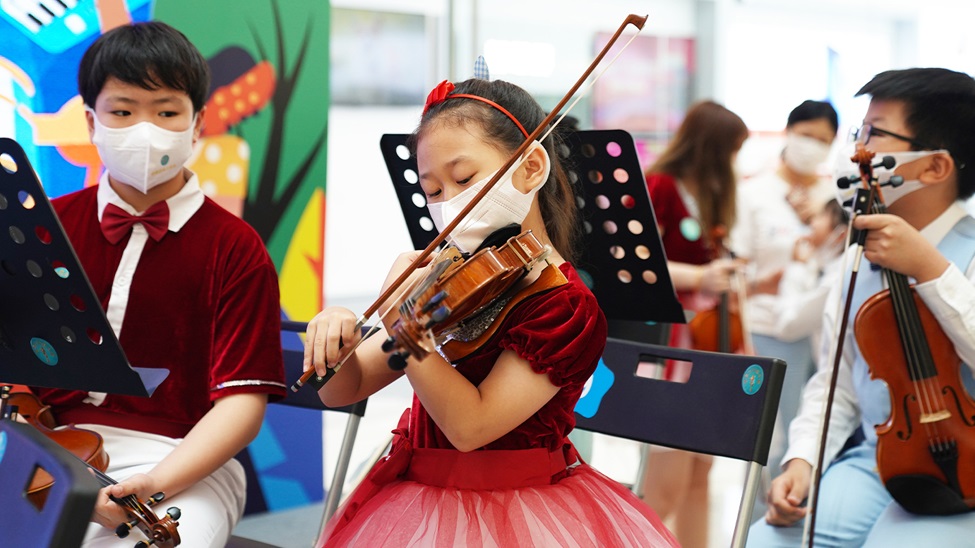 From August 6th to 7th, the 6th Wanda Children's Charity Concert was held in over 400 Wanda Plazas in more than 200 cities nationwide, under the guidance of China Charity Alliance, China Charity Federation and China Philanthropy Research Institute of Beijing Normal University, with more than 100,000 children attending the event.
This year's Children's Charity Concert upgraded its "Charity Bazaar" segment into a "Charity Carnival" with activities such as charity sales, charity fundraisers, volunteering opportunities and so forth. The events use music and charity as a vehicle to connect children with musical dreams in rural and urban China, helping those disadvantaged kids realize their dreams.
Wanda Children's Charity Concert has been held for six consecutive years, attracting a total of over 300,000 children to participate.
Next: none
Website Index
About Wanda

Core Industries

CSR
Media Room

Wanda Worldwide
Address: Tower B, Wanda Plaza, No. 93 Jianguo Road, Chaoyang District, Beijing Tel.: 010-85853888