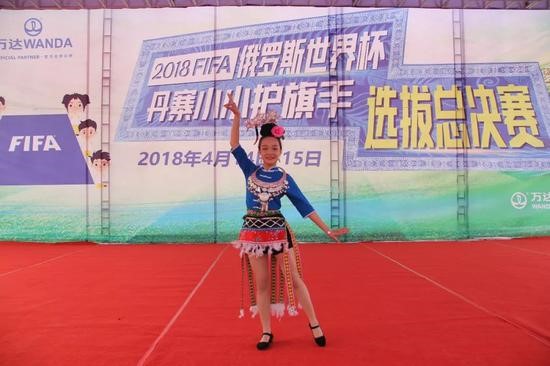 Zhou Lulu is a student at Danzhai Ethnic Vocational School. Her favorite football star is Cristiano Ronaldo (Portugal).
"After I applied to participate in the flag bearer selection in April, I embarked on a visionary trip. I left Guizhou for the first time, took a plane for the first time, watched a flag-raising at Tian'anmen Square for the first time, and will travel abroad for the first time… I had so many first times that I still feel like I'm in a dream now."
"I brought the ethnic costume of Danzhai and will take it to Russia because I can dance the Pheasant Dance. I hope to perform it in Russia and show the people there the beauty of this national intangible cultural heritage."
"I also hope Cristiano Ronaldo will score many goals, win the Golden Boot, and lead the Portuguese team to win their first Titan Cup."