Vice President of Christie Visits Qingdao Movie Metropolis, Partnering with Wanda to Build Wanda-Christie Cinema Technology Center of Excellence
28.08.2018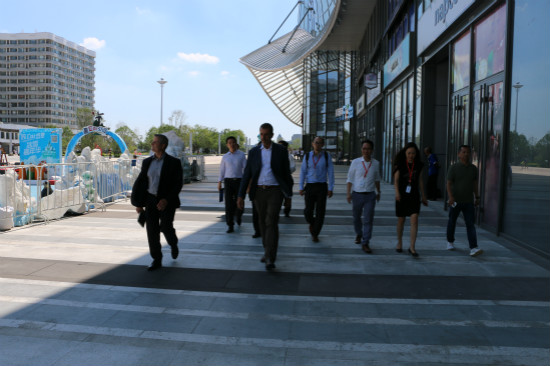 On August 24th, Michael Esch, Vice President of Christie Global Research and Development, visited Qingdao Movie Metropolis to illustrate the "Wanda-Christie Cinema Technology Center of Excellence (CTCE)" planned to be built by both parties.
The center is mainly engaged in the research and development of excellent film technologies and the improvement of movie-watching experience.
The parties planned to invest a fixed amount of money each year and equip the center with top cinema equipment worth 10 million yuan, enabling the center to become a reserve base for top talents.
Website Index
About Wanda

Core Industries

CSR
Media Room

Wanda Worldwide
Address: Tower B, Wanda Plaza, No. 93 Jianguo Road, Chaoyang District, Beijing Tel.: 010-85853888