Wanda Jin Danzhai Wins iF Design Award
04.04.2019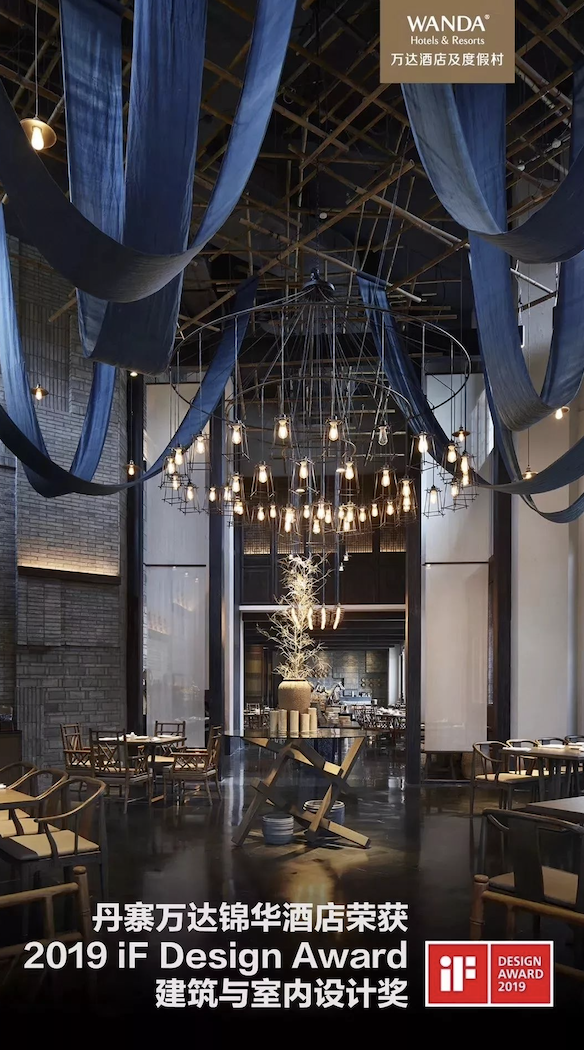 On March 15th, the German iF DESIGN AWARD, known as the Oscar of the design community, announced in Munich that Wanda Jin Danzhai was among the winners of its 2019 competition. It is another major international award won by the hotel.
Designed by Wanda Hotel Design and Research Institute, Wanda Jin Danzhai stood out from more than 6,400 competitors from over 50 countries.
This is another international honor for Wanda Jin Danzhai after being nominated by the U.S. Hospitality Design Award 2018.
The German iF Design Award, referred to as "IF", was established in 1953. The award is held on an annual basis by the IF Industrie Forum Design, Germany's oldest industrial design institution. It is recognized as one of the most prestigious global awards in the design industry. IF, RedDot (Germany) and IDEA (U.S.) are known as the world's three major design awards. With its global reputation and authority, IF has become an honor for excellent design throughout the world.
Located in Danzhai Wanda Village, Wanda Jin Danzhai nestles snugly below the mountains and rests next to a clear lake. Completed with a terrace restaurant, hot spring Spa and a gym with 180-degree view overlooking the lyrical scenery.
The Hotel is situated in the ancient Miao village of Danzhai in Guizhou Province. The different structures that make up the hotel are spread out in different levels according to the mountain's topography .The first and second underground floors progress down the mountain toward the surface of the lake and are entirely composed of guest rooms. These rooms are ideally situated and offer expansive views of the idyllic mountainside scenery. The entire hotel blends the architectural style of traditional Miao dwellings with the beauty of the surrounding natural landscape.
Website Index
About Wanda

Core Industries

CSR
Media Room

Wanda Worldwide
Address: Tower B, Wanda Plaza, No. 93 Jianguo Road, Chaoyang District, Beijing Tel.: 010-85853888