Danzhai Wanda Village helps reduce poverty, boosts cultural awareness-CGTN
07.07.2020
In the past, people in Danzhai County of the Qiandongnan Miao and Dong Autonomous Prefecture in southwestern China used to migrate to bigger cities for jobs, due to mountainous local terrain and unfertile soil. But now more of them choose to run businesses locally.
The boom of local businesses came after the opening of Danzhai Wanda Village.
Wang Fangzhou, co-founder of wax printing store Ou Bao Lang, is one of the "returnees." He operates a million-dollar wax-printing business, a craft passed down through generations among the Miao people in China.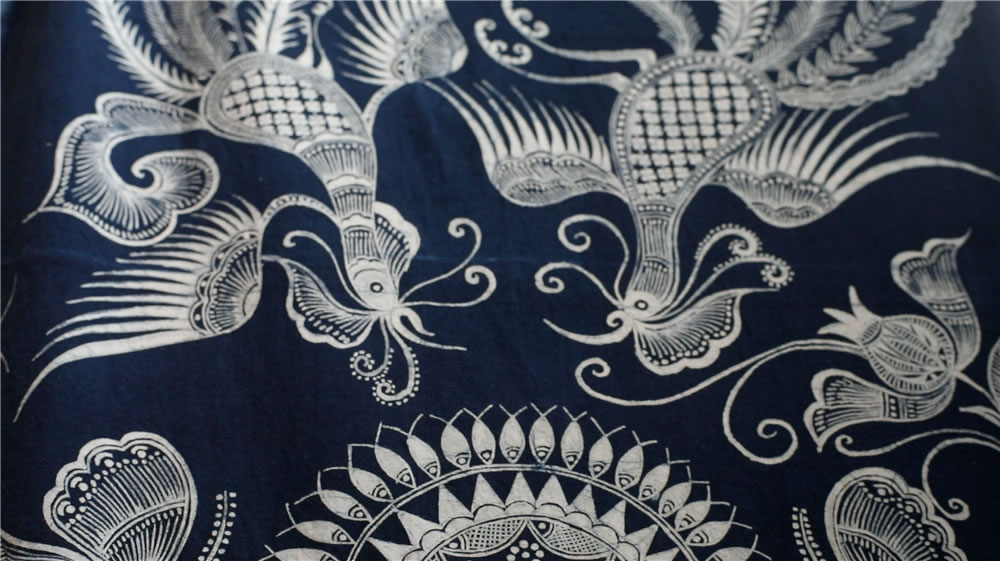 Wax printing is done by hand and can be made into dresses and home decor.
While the handicraft is mostly mastered by women, Wang is not shy to show off his skills.
"The Miao wax printing we see here belongs to the Bailin Miao Branch in Danzhai County. It's been passed down for many generations – for about 2,000 years," said Wang.
He made some 40,000 U.S. dollars during his store's first year at Danzhai Wanda Village. And last year, the store's revenue shot up to over 100,000 U.S. dollars.
Wang's success has allowed him to help a dozen of people out of poverty by offering jobs making wax prints.
It has been three years since Danzhai Wanda Village started to welcome visitors on July 2, 2017.
In an effort to help locals out of poverty, Wanda, one of China's largest real estate developers, invested 180 million U.S. dollars to build the village in Danzhai County.
Since its opening, the commercial area has attracted over 16 million visits and generated around one billion U.S. dollars.
In addition to wax printing, there are various shops displaying local craftsmanship.
"When we were bringing in businesses, we built special courtyards to group them together such as paper making, wax printing and birdcages. So it allows visitors to experience local intangible cultural heritage up close and in person. They can touch and interact with the local culture," said Chen Hongtao, CEO assistant of Wanda Commercial Management Group.
Chen Hongtao (R), CEO assistant of Wanda Commercial Management Group, speaks with CGTN.
Handmade birdcages from Kala Village – a 10-minute drive, can also be found at the commercial street.
Kala Village used to be one of the poorest in the region with an annual income of less than 60 U.S. dollars per capita.
Yet, the village chief said everyone in his village was lifted out of poverty by 2019 thanks to one million U.S. dollars in revenue from selling birdcages and another one million from tourism in Danzhai Wanda Village.
"We need to focus on more development here at home to boost tourism. It is good that we do not have to leave and become migrant workers, and still make some good money," said Wang Yuhe, chief of Kala Village.
As Wanda plans to expand the commercial district, Kala Village also hopes to be included in the blueprint. Yet, it is not just a simple investment plan.
"We thought that poverty alleviation is not just pumping new blood but instead it needs to help build a sustainable system that can make new blood on its own," said Chen.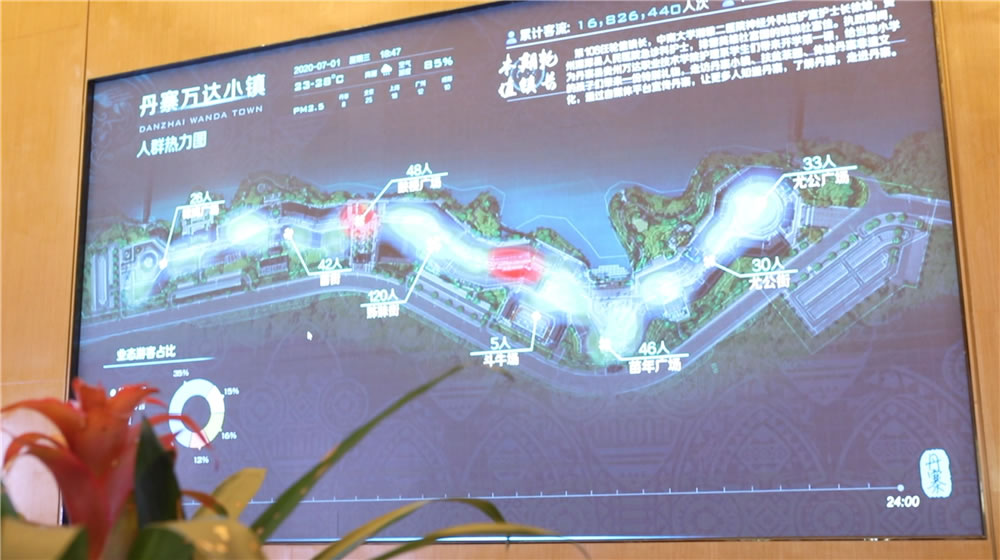 A real-time map shows the traffic flow at Danzhai Wanda Village.
Danzhai Wanda Village also faces challenges amid the COVID-19 pandemic, but Wanda said it is trying to help locals by distributing local products via its established chain stores.
In addition to the commercial street, Wanda has also set up special funds to help Danzhai in the sectors such as education.
Chen said Wanda's involvement is not for profit, and the company hopes that one day the villagers can sustain this business model on their own.