Wanda Project Launched in Chaozhou, Creating a New Investment Model
13.05.2019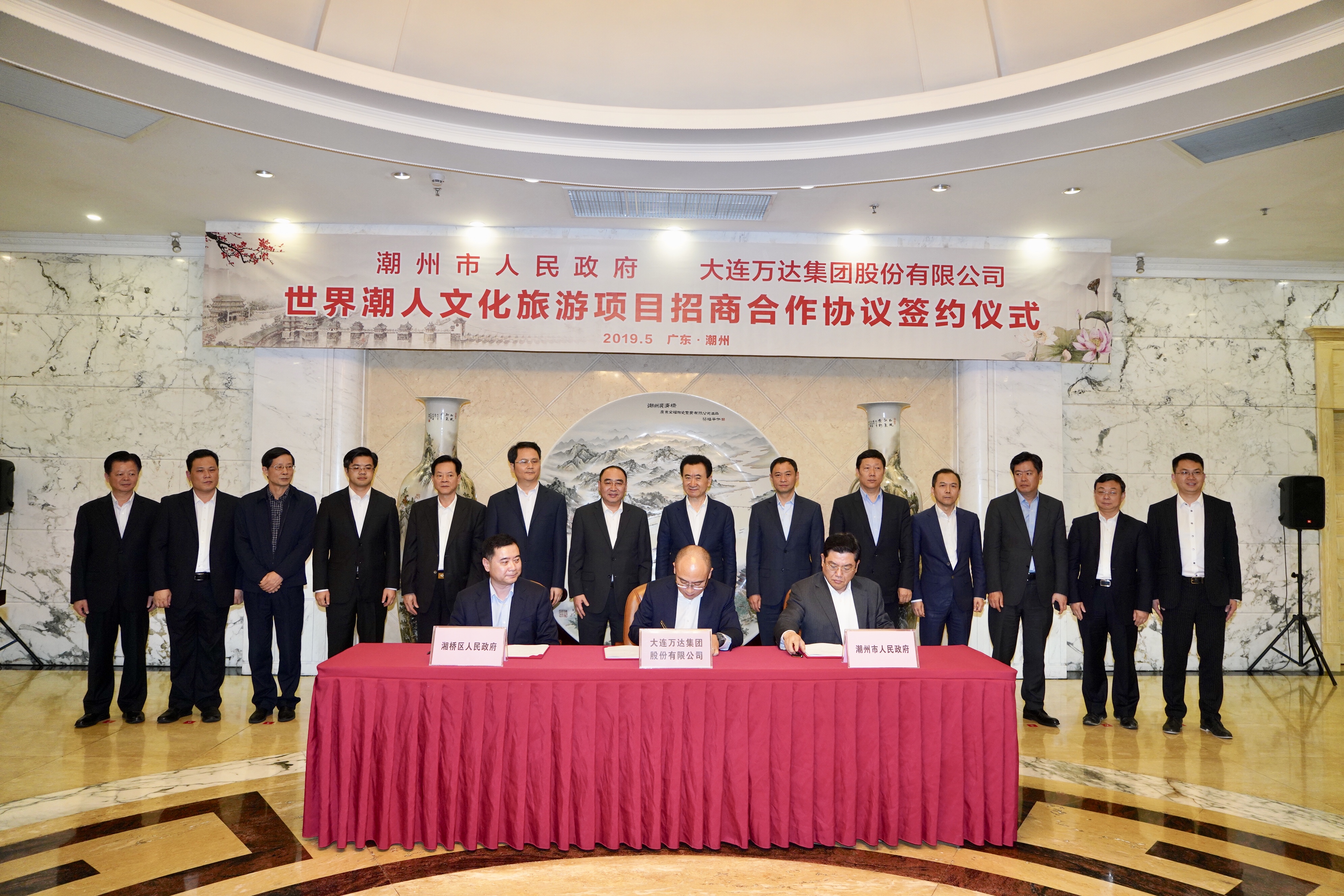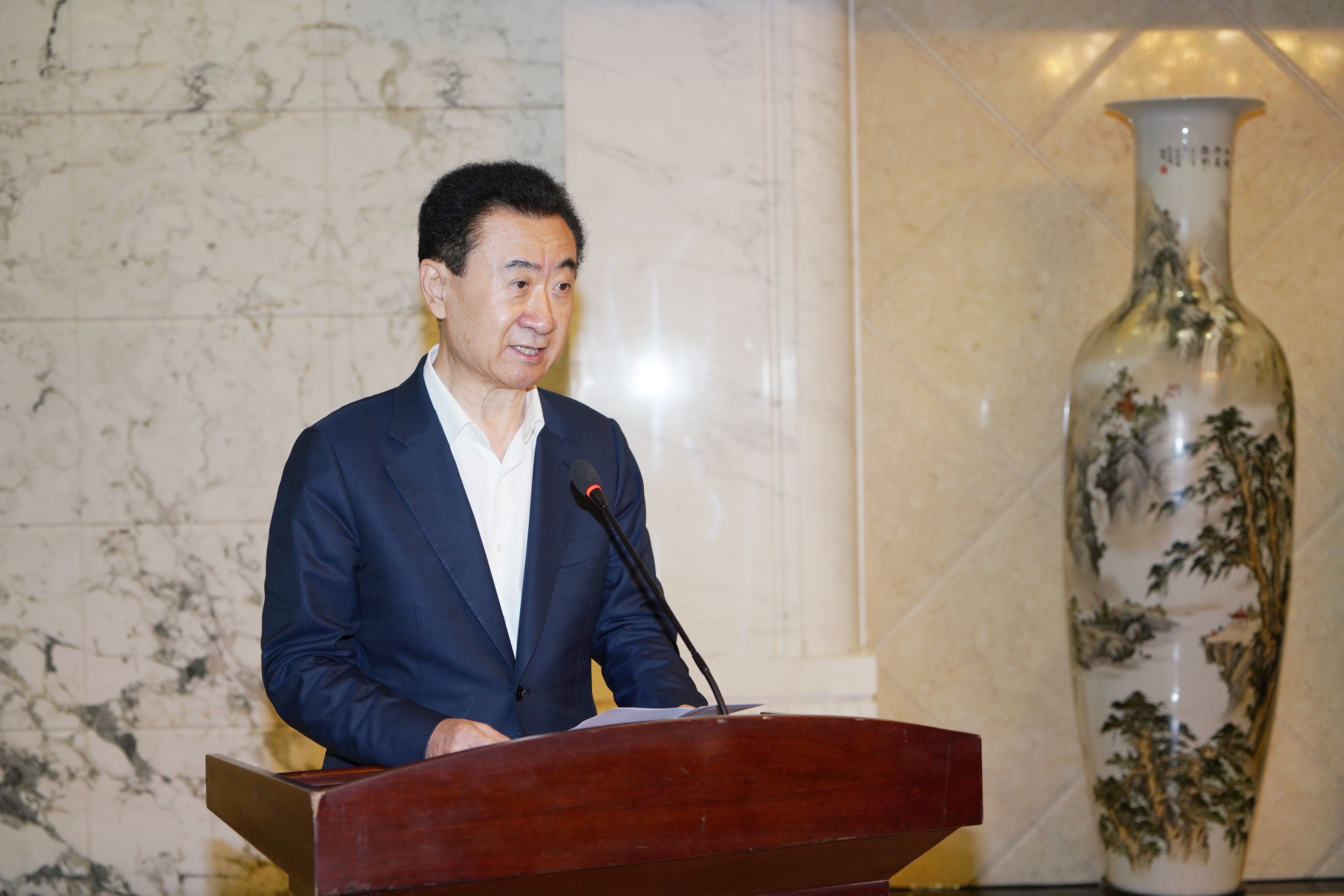 On May 9, Wanda Group signed a comprehensive strategic cooperation agreement with Chaozhou Municipal Government to carry out all-round cooperation in the fields of culture and tourism, sports, film and television, exhibition and performing arts. Wanda Group will invest in "Five Ones" projects in Chaozhou to forge a new brand for the city in collaboration with the municipal government. Chaozhou's CPC Secretary Li Yalin, Mayor Yin Zhaoju and Wanda's Chairman Wang Jianlin attended the signing ceremony.
Wanda's "Five Ones" in Chaozhou include:
"One Project" – Wanda will invest 20 billion yuan to build a large cultural tourism project, including featured cultural blocks, children's park, e-sports & e-music parks, navigation park, resort hotel group, etc., to create a cultural center for the world's trendsetters.
"One Activity" – Wanda will help Chaozhou Municipal Government hold the "World Chaozhou People's Festival," including forums, investment conference, exhibition, performance, and homecoming events for overseas Chinese of Chaozhou origin, to create a major annual festival for Chaozho people around the world.
"One Sports Event" – Wanda will hold a world-class high-level annual sports event in Chaozhou each year to increase the city's global influence and visibility.
"One Show" – Wanda will produce a world-class show with a theme of Chaozhou culture in the city to improve locals citizens' cultural life.
"One Film or TV Series" – Wanda will produce a film/TV show reflecting the culture of Chaozhou and the spirit of its people to promote the city's brand.
Chaozhou boasts a profound history and a distinctive culture, which are both universal and unique. Chaozhou is rich in tourism resources. According to Wanda's Chairman Wang Jianlin, "Whatever you want, Chaozhou has it all!"
First, the city has a beautiful environment, surrounded by mountains and waters. Second, the climate here is pleasant all year round. Third, there are abundant time-honored towns, villages, bridges and memorial temples. Fourth, the developed culture of the Chaozhou has given birth to a galaxy of well-known individuals. Fifth, Chaozhou's local opera, music and drama are distinctive. Sixth, Chaozhou leads the country in crafts such as ceramics, wood carving, embroidery, clay pots, and bamboo products. Seventh, Chaozhou cuisine, snacks and Kung Fu tea are well-known. Eighth, Chaozhou's business community as a whole is world-renowned. They are the most influential group of Chinese businesspeople in the world. It is understood that there are about 60 million overseas Chinese today, and 25% of them or 15 million are from Chaozhou; this is unique among Chinese cities.
Wanda Group possesses unique advantages over other Chinese companies. The latest all-round cooperation between Wanda, with all its resources, and the Chaozhou Municipal Government is not a simple investment in a single project. Rather, Wanda aims at positioning and forging a new brand for Chaozhou, and creating a new model of cooperation between Chinese cities and enterprises.
Next: none
Website Index
About Wanda

Core Industries

CSR
Media Room

Wanda Worldwide
Address: Tower B, Wanda Plaza, No. 93 Jianguo Road, Chaoyang District, Beijing Tel.: 010-85853888