Wanda Group Launches "Danzhai 2025 Plan"
12.09.2020
On September 12, the 2020 Danzhai Forum was held in Danzhai County, Qiandongnan Prefecture of Guizhou Province. The forum was a venue for companies, organizations and individuals engaged in social poverty alleviation projects to share best practices and experiences. At the forum, Wanda Group launched its "2025 Plan" to transform Danzhai from a county that has just shaken off poverty into a region of prosperity. Sun Zhigang, Party Secretary of Guizhou Provincial Party Committee, Liu Yongfu, director of the State Council Leading Group Office of Poverty Alleviation and Development, Wang Wenbin, Deputy Auditor-General of the National Audit Office, Fan Youshan, Vice Chairman of the All-China Federation of Industry and Commerce, and Wang Jianlin, Chairman of Wanda Group jointly launched the Plan.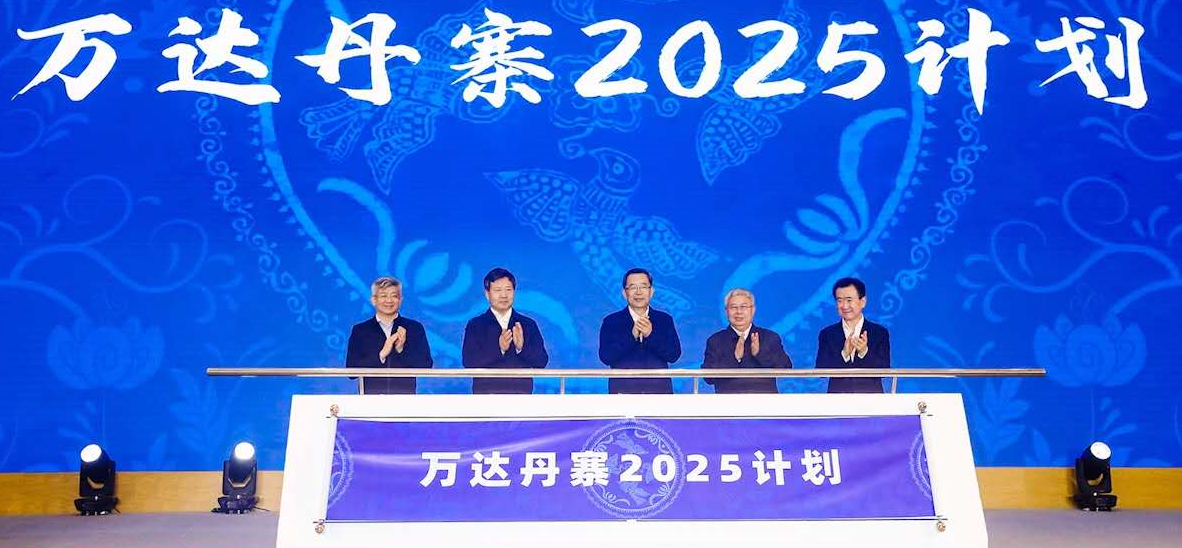 Actively responding to General Secretary Xi Jinping's call for carrying out social poverty alleviation, and under the guidance of the State Council Leading Group Office of Poverty Alleviation and Development, with advice from the National Audit Office and Guizhou Provincial government, Wanda Group began its poverty alleviation project in Danzhai County in 2015, and proposed for the first time that an enterprise shall see to it that the entire population of the county that the enterprise assists should be lifted out of poverty. Wanda invested 300 million yuan to build the Guizhou Wanda Vocational and Technical Institute to fundamentally eradicate the root cause of poverty through education. A total of 1.5 billion yuan was invested to build the Danzhai Wanda Village, with an aim to promote the all-round development of Danzhai through tourism. Wanda also donated 500 million yuan to set up a dedicated poverty alleviation fund in Danzhai to help individuals with physical difficulties, help poor farmers set up their own businesses, and provide charitable jobs for poor families. Wanda has launched an online adoption app for its Poverty Alleviation Tea Garden, allowing urban consumers to remotely help tea farmers in Danzhai through adoption of tea plots.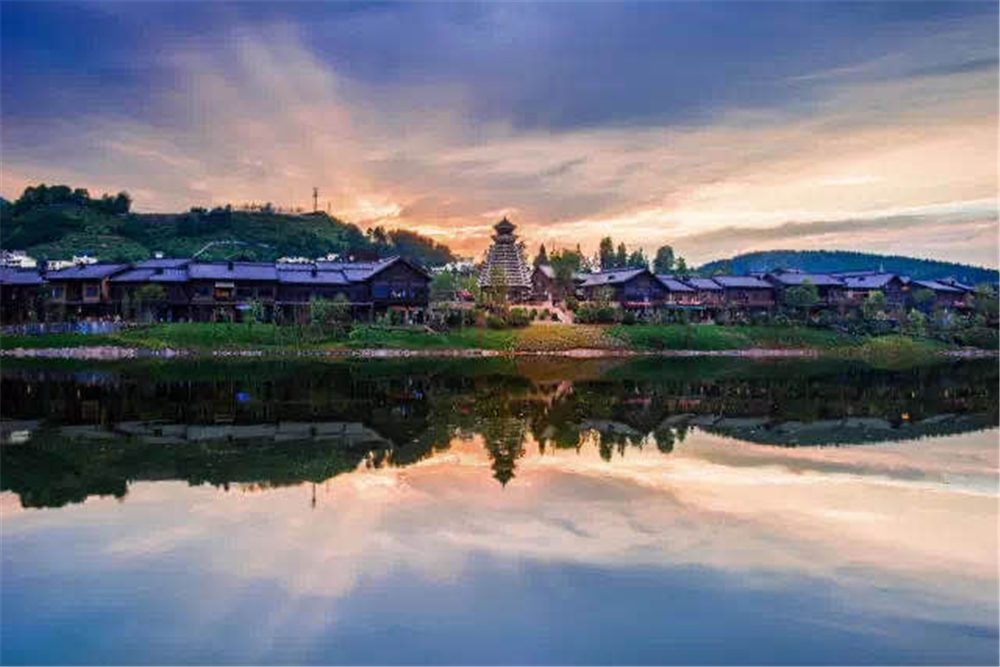 Wanda has pioneered a new model of tourism-led poverty alleviation in Danzhai. A total of 2.3 billion yuan has been invested over the past five years to add new programs to the pro-poor tourism project. Currently, the tourism village includes nine major projects, namely, a commercial high street, Wanda Jin Hot Spring Hotel Danzhai, local inns, conference enter, East Lake, lakeside track, glass bridge, the Jin show and Poverty Alleviation Tea Garden. Since its opening three years ago, Danzhai Wanda Village has received more than 19 million visits which have generated 12 billion yuan in tourism revenue, driven the development of 20 major industries and 50 sub-industries in Danzhai, and helped boost the income of 19,000 poor households. All Wanda projects in Danzhai create jobs, tax revenue and profits, and achieve sustainable development. Wanda's efforts have also attracted investment from companies such as Duocai Guizhou, Guangxi Hongwen, Beijing Tuta and Beijing Yunshang International Travel Service, with a total investment of more than 1.3 billion yuan.
Since Wanda began its projects in Danzhai, it has contributed to an annual GDP growth of 1.2% in the county, generated 270 million yuan in tax revenue, and helped 58,800 Danzhai locals shake off poverty. In 2018, Danzhai was taken off the poverty-stricken counties' list, two years ahead of schedule. Wanda won the National Poverty Alleviation Award in 2016 and 2019 for its work in Danzhai, and was included in the "Global Best Poverty Reduction Practices" by a penal that included World Bank, and several UN agencies in 2019.
In order to further consolidate the achievements of poverty alleviation and help Danzhai become prosperous in all aspects, Wanda Group, based on the sustainable operation of existing poverty alleviation projects, has formulated a new plan to help Danzhai from 2021 to 2025. The goal has evolved from "countywide poverty alleviation" to "achieving prosperity with Wanda's support", aiming to develop regionwide tourism in Danzhai. Wanda Group will strive to make Danzhai a model tourism county in China through another round of donation and investments in the tourism sector in the next five years, so as to raise Danzhai's per capita income even further.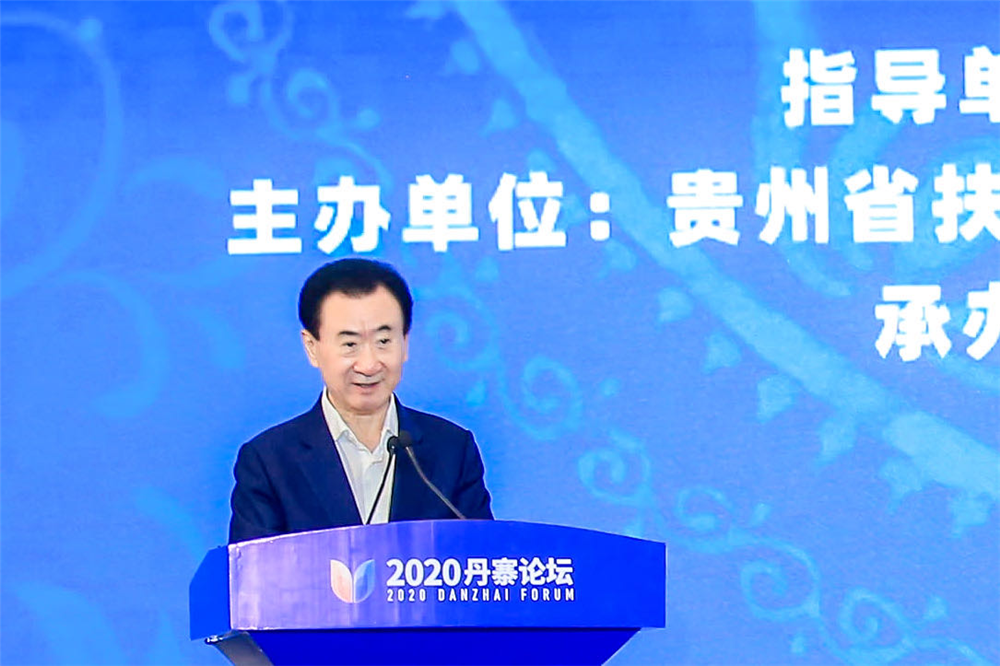 Wang Jianlin, Chairman of Wanda Group, said that private enterprises are duty-bound in the great fight against poverty. In addition to funding poverty alleviation projects, companies should also innovate poverty alleviation models to make industry-driven poverty alleviation sustainable. Private enterprises should demonstrate their love for the country and sense of responsibility with concrete action, and deliver satisfactory results to the Party, the government and the people.