Wanda Group Awarded Honorary Title of Exemplary Group in The Fight Against Poverty
25.02.2021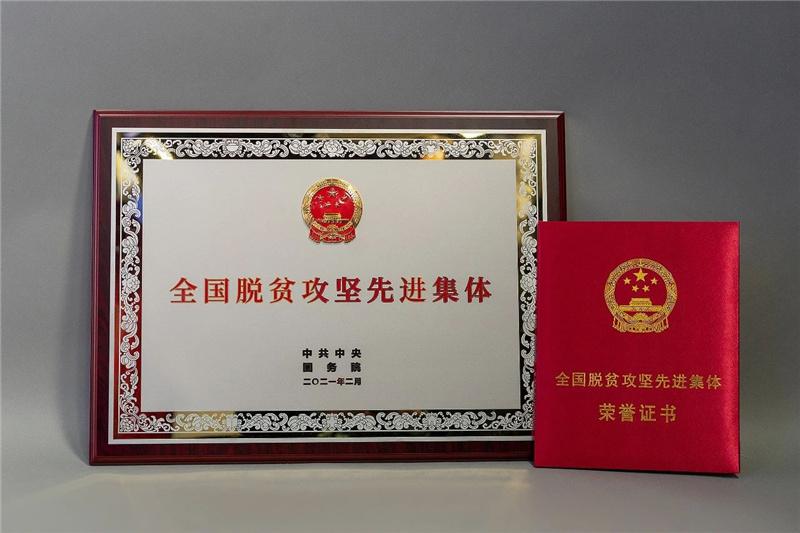 On February 25, at a grand gathering held at the Great Hall of the People in Beijing, President Xi Jinping, also general secretary of the Communist Party of China Central Committee and chairman of the Central Military Commission, presented awards to winners of the honorary title of "national model of poverty alleviation" and delivered an important speech. The conference also commended outstanding individuals and groups for their fight against poverty. Wanda Group was awarded the title of "national Exemplary group in poverty alleviation." Mr. Wang Jianlin, Chairman of Wanda Group, attended the conference.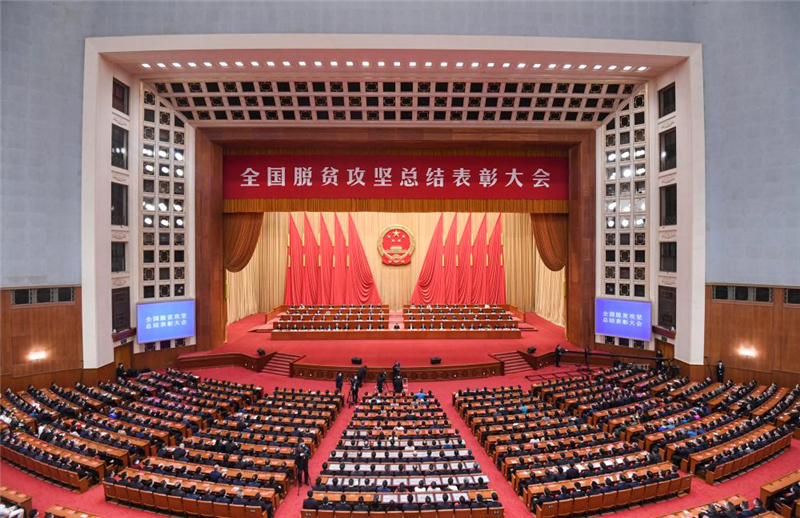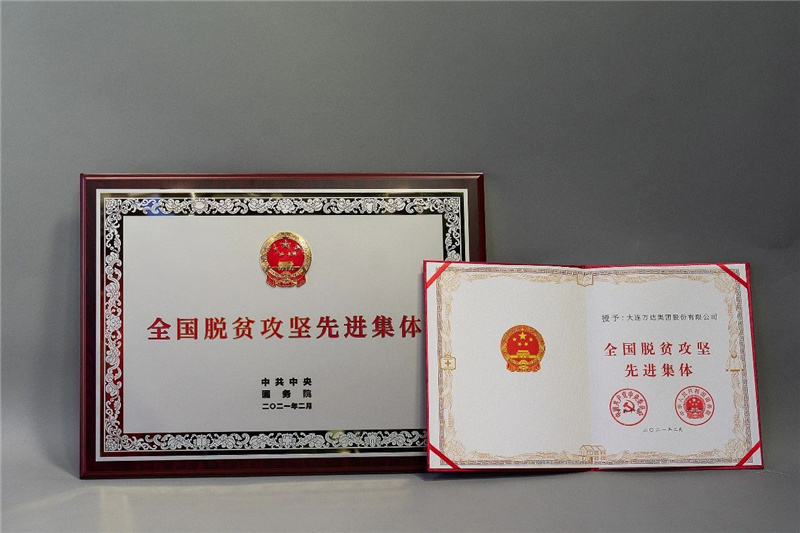 Wanda began to assist Danzhai County of Guizhou Province in poverty alleviation work since 2015. Wanda pioneered an innovative model of "one company responsible for poverty reduction of the entire county". Donating a total of 2.3 billion yuan, Wanda has managed to help Danzhai pull itself out of poverty thanks to a series of projects serving the county's long-term, medium-term and short-term interests.
Guizhou Wanda Vocational College is Wanda's long-term poverty alleviation project in Danzhai, aiming to stop intergenerational transmission of poverty by focusing education. Danzhai Wanda Village is a medium-term project, designed to drive Danzhai's economic growth through tourism. By 2020, the tourism village has received 21 million visits, generating 12.04 billion yuan in local tourism revenue. Wanda's Poverty Alleviation Fund is a short-term project with a total of 500 million yuan; 50 million yuan is donated to the county annually.
Wanda contributes to an annual GDP growth of 1.2% in Danzhai, generated 270 million yuan in tax revenue, attracted non-Wanda investment totaling 1.3 billion yuan and helped 58,800 poor individuals lift themselves out of poverty. Danzhai was one of the first poverty-stricken counties in Qiandongnan Prefecture to have shaken off poverty, 2 years ahead of schedule. It ranked first in Guizhou's poverty alleviation performance assessment in 2018.
By creating a tourism-driven poverty alleviation model, Wanda Group has brought Danzhai Wanda Village celebrity status on the internet and made the Village a top 3 tourist destination of Guizhou in terms of tourist number. Wanda Group had won the National Poverty Alleviation Award twice in 2016 and 2019 for its work in Danzhai. In 2019 and 2020, the Conference on Innovative Social Poverty Alleviation Work and the Danzhai Forum on Social Poverty Alleviation were held in Danzhai Wanda Village. In 2019, Wanda Danzhai Poverty Alleviation project was selected as one of the Best Practices in Global Poverty Reduction. In 2020, the project was included in the WTA Best Practice in Poverty Alleviation Through Tourism. Wanda's Poverty Alleviation work in Danzhai has become a national model for social poverty alleviation and tourism-driven poverty alleviation.
Next: none
Website Index
About Wanda

Core Industries

CSR
Media Room

Wanda Worldwide
Address: Tower B, Wanda Plaza, No. 93 Jianguo Road, Chaoyang District, Beijing Tel.: 010-85853888