Harbin Wanda City Opens for Business
30.06.2017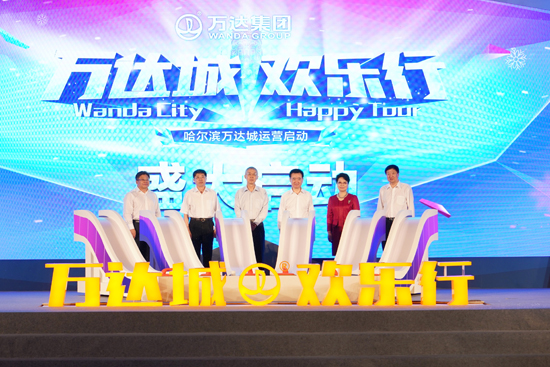 Opening Ceremony for Harbin Wanda City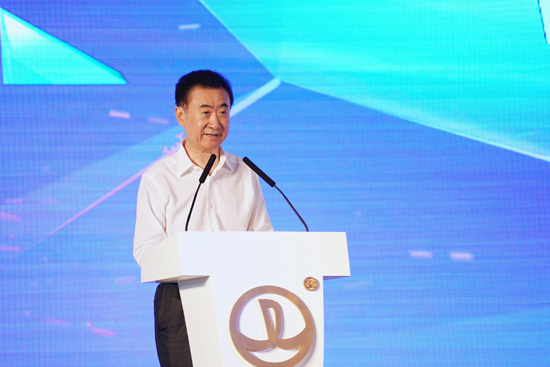 Wanda Group Chairman Wang Jianlin makes a speech at the opening ceremony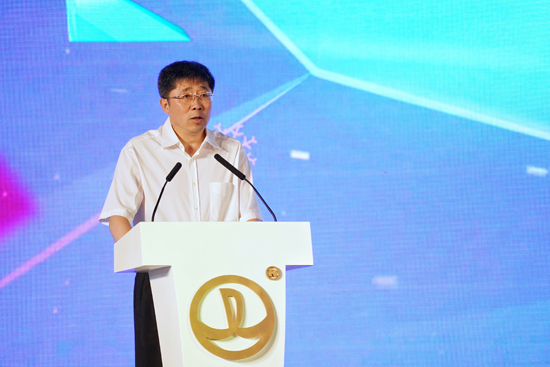 Harbin Party Secretary Wang Zhaoli makes a speech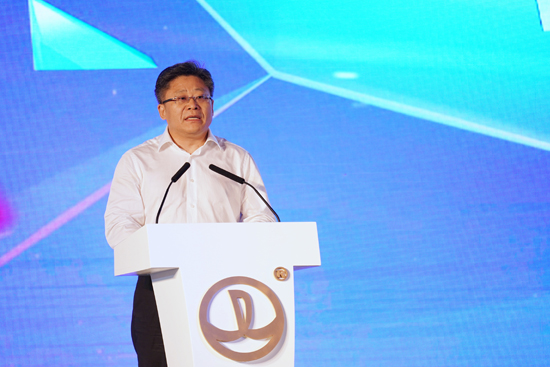 Deputy Governor of Heilongjiang Province Sun Dongsheng makes a speech 30th June — The Harbin Wanda Cultural Tourism City ("Harbin Wanda City") is now open for business, becoming Wanda's 6th grand cultural tourism project, and the only one in Northeast China. Du Yuxin, Chairman of Political Consultative Conference of Heilongjiang Province, Wang Zhaoli, Party Secretary of Harbin City, Song Xibin, Mayor of Harbin, Wang Jianlin, Chairman of Wanda Group and other distinguished guests attended the opening ceremony.
Harbin Wanda City has received the highest amount of investment in all of Northeast China and will deliver the best quality of standards and maintenance to visitors. The snow and ice entertainment all year round will perfectly portray the history and culture of Harbin and the impressive and highly-anticipated live shows will create and deliver a world-class tourism destination influencing the whole of Northeast Asia.
Located in Harbin Songbei New District, Harbin Wanda City covers an area of 80 hectares and a floor area of 900,000 square meters. Aided by a cultural tourism investment of RMB 20 billion, the City established 5 business lines; tourism, culture, sports, commercial, and hotels, including the world's largest indoor ski resort, an outdoor Wanda Theme Park, Wanda Movie Park, Central Grand Theatre, high-end holiday hotels, and commercial centers. The City boasts 3 main features:
The first feature is the all-year-round snow entertainment venue. Harbin is also known as "the Ice City", and Wanda City has integrated the famous snow features by building a snow and ice entertainment venue that operates non-stop through all four seasons. Harbin Wanda Ski Park is the world's largest indoor snow park. Furthermore, as Harbin is synonymous with music, the exterior shape of the Park is constructed like a huge piano, providing the city with another architectural masterpiece for visitors to see. The Park offers 6 different ski slopes situated on 3 levels (High, Medium and Low), an 80-meter vertical drop, and the longest snow track that stretches 500 meters. The world's largest indoor ski resort also contains the most vertical drops and can host 3,000 skiers. A 15,000 square meter snow entertainment area is also available inside the ski resort to provide families with all kinds of fun snow activities. International-standard skating rinks allow both international sporting competitions and mass skating events to take place at the venue. The outdoor Wanda Theme Park can host snow carnivals in the winter including events such as ice sculpting.
The second feature of the city is the famous history and culture of Harbin. Harbin outdoor Wanda Theme Park ornately reflects Russian characteristics and Oroqen culture, demonstrating the charm of Harbin, the central city of Northeast Asia. The area has 5 themes; namely the Harbin Avenue, Xing'an Snowfield, Fisher's Song of Ussuri, Lilac Fairy World and Moment of Celebration, which perfectly intertwine entertainment and cultural elements. Specially-designed European parades and Russian-style performances create an exotic cultural blend and a romantic aura.
The third feature is world-class live performances. Wanda City's Central Grand Theatre can accommodate 2,000 audience members. The famous show 'Magic Romance' is produced by a top-tier international team and a special edition of Grand Lake - a magnificent water and lights show. The Wanda Movie Park will have 2 interactive themed theaters, presenting; Longjiang in the Air and Dragon Tale. Wanda Theme Park will also host various indoor performances with numerous themes.
Harbin City and Wanda Group have signed a cultural tourism strategic contract. The opening of Wanda Harbin City will turn the city into a venue for major events, including the Harbin International Ice and Snow Festival, Harbin Summer Music Concert, Harbin Beer Festival and Harbin International Marathon, to name a few. This will further enhance Harbin's reputation as the center of tourism, culture, sports and conferences in Northeast China.
Wang Jianlin, Chairman of Wanda Group, believes that Harbin Wanda City meets the world's top-level standards for construction, and Wanda also has the determination to maintain a world-class day-to-day operation of the project. This will create a new tourism attraction for Harbin.